Individual Bike Fitting
Why should I book a 'Bike Fit Physio' Individual Bike Fit ?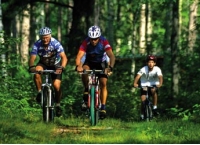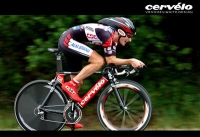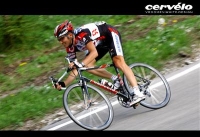 Increased Comfort
No one likes to ride a bicycle that makes them uncomfortable. Most people don't know how adjustable bicycles are. When your bicycle position is optimally adjusted to specifically fit your body, with consideration for your strength, flexibility, riding habits and goals, comfort becomes reality.
Improved Performance
Optimal positioning on your bike can have a significant effect on your performance. Factors that need to be considered when attempting to optimize positioning include; body type, strength, flexibility, endurance, training habits, race/event duration and terrain, comfort, the ability to eat, drink, and breathe while cycling, power output and aerodynamics. Only by balancing each of these factors can optimal positioning be achieved. This process takes time, experience and attention to detail.
Safety / Injury Prevention
A bicycle that is optimally fitted to your specific body is safer to ride. Improper bike fitting can lead directly to overuse injuries, or prevent you from recovering from a pre-existing injury. This is especially important for those who spend considerable time on their bicycles. In addition, a proper bike fit will ensure that your bike handles and brakes properly and allows you to see safely down the road.
How Can A Bike Fit by Bike Fit Physio Achieve These Goals ?
By combining 3 key factors: extensive experience, advanced professional training and a detailed bike fit process. Symptoms such as pain, numbness or poor performance can be caused by many different things, not only a poor bike fit. As a physiotherapist with 20 years of experience working with people suffering from orthopaedic and sports injuries, I can help with the challenging task of sorting it all out. As a bike fitter with advanced training from Serotta's International Cycling Institute, and the Fit Institute Slow Twitch, I have been working for many years now with cyclists from almost every cycling discipline at all levels of participation – from commuters to high level competitors. I add to this a detailed Bike Fit process and aim to achieve the highest quality bike fit available.
Outline of Bike Fit Process
Client interview

Including past medical history, current complaints, training and riding habits, goals and expectations etc.

Physical examination

Posture, flexibility and movement patterns will be examined. Those with prior injuries may require more detailed assessment of specific areas.

Measurement of current bike setup

Measurement of all key parameters will be done to establish your baseline setup.

Dynamic measurement

Cyclist riding style and body positions at various riding intensities will be recorded using motion capture in frontal and lateral views. The cyclist has live feedback from which to gain information about their riding style and position.

Analysis of findings

Dartfish software is used to measure body angles and other key indicators. Based on all the information gathered, recommendations are discussed with cyclist to ensure understanding of findings and goals of any changes considered.

New position trial

If changes are indicated, they are made using existing equipment if possible, or using a Salsa Size-a-matic stem. The cyclist then trails the new position and again motion capture is used to evaluate the changes. Motion capture can also be used for visual feedback combined with coaching tips regarding riding habits.

Summary and Review

Cyclist is given a before and after fit sheet which records bike initial and final setup and the resulting body positions/angles. Recommendations for other changes and/or strengthening/flexibility exercises are also included.

Follow up

Each bike fit includes a short follow-up consultation to review how cyclist is progressing
Note:
Please allow up to 2.5 hours for a complete bike fit appointment. Don't forget to bring your: bicycle, cycling shorts, a snug fitting top and your cycling shoes.
Where is the Bike Fit done.
Bike Fit Physio
180 Willingdon Ave
Kingston ON
Canada K7L 4H8
Do health benefits cover a portion of the Bike Fit Physio fee?
Yes, if physiotherapy is included in your extended health plan – check to determine your individual coverage.
What do I need to bring to bike fit appointment?
Bicycle
Cycling shoes
Cycling shorts
'Snug' fitting top
What else can I do to prepare for appointment?
If you have not adjusted your bicycle or shoe cleats recently, please ensure that all adjusting screws are moving freely so we can make adjustments as needed—thanks!