Continuing Education Seminar
Seminar Outline
Cycle Positioning (Bike Fit) and the Treatment of Common Cycling Injuries
Primary Goal

It is the goal of this seminar that having completed it, you will immediately be able to offer more effective treatment or coaching to cyclists or triathletes.
Format

This one day seminar will review current bicycle design features and will examine the implications they have on cyclists from a biomechanical and potentially injurious point of view. We will review common positioning errors and the reasons they arise. We then apply this information to clinical scenarios that often result from positioning errors as well as training errors, and seek solutions to the problems we identify. The seminar will include a morning session of theoretical and interactive discussion about seminar topic areas. The afternoon portion will consist mostly of a 'hands on' practical session in which you will work in small groups to apply the bike fit process to seminar participants who are selected to bring their bicycles to the seminar. Seminars normally run from 9am to 4 pm unless otherwise indicated.
Who Should Attend

Any health care professional or coach who works with cyclists or triathletes will benefit from attending. If space allows, others may attend. Contact Bike Fit Physio to enquire.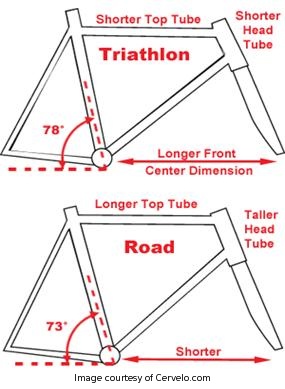 What You Will Learn

Bicycle Anatomy 101
Bike Fit – 3 points in space and how to understand them
A Step By Step Journey Through the Bike Fit Process
Positioning Problems and How to Fix Them
Tri Geometry vs Road Geometry and Why it Matters
Optimal Pedaling – more than just pushing
Flexibility Tips for Cyclists
Aero Positioning – Matching Position to Cyclist
Common Cycling Injuries, Treatment and Prevention
Clinical Scenarios for Problem Solving
Afternoon Hands on Session in which participants will work in small groups to apply the Bike Fit process to volunteers selected to bring their bicycles to the seminar
All of the above is aimed at improving your confidence and effectiveness in treating and/or coaching triathletes and cyclists.
Continuing Education Values

Seminar content has been reviewed by a number of allied health professions; to date continuing education values are as follows:



| | |
| --- | --- |
| Registered Massage Therapists | 3.5 CEU's (Ontario College of RMT) |
| Kinesiotherapists | 6.5 Credits (Alberta Kinesiology Assoc.) |
| Physiotherapists | One day seminar (7.0 hours) |
| Athletic Therapists | (currently under review by CATA) |
How can I prepare to get the most out of this seminar?

Recommended reading for seminar ( if your time is limited, start with #1 )

Peter Jon White: Peter has written perhaps the best summary of bike fitting basics that I have found anywhere. His article covers all the basics in a no-nonsense manner with excellent insight (and a warning for the so called 'experts' out there). I recommend it most highly for road bike fitting….( just don't bother him with questions about bike fitting !) Please read it before the seminar especially if bike fitting is new to you…
www.peterwhitecycles.com/fitting.htm


Slowtwitch Bike Fitting Articles: A great big thanks to Dan Empfield for his contributions to the sport of triathlon. His website is pure gold for those who have the time to read and learn from it. His FIST Bike Fit seminars are extremely well done, but understandably are not accessible to everyone who isn't able to travel to California…don't despair, Dan generously shares his insights….you can access all of the details about his FIST Bike Fit Seminars on his website….for those of you with more time – enjoy !
www.slowtwitch.com/Bike_Fit/index.html


Dr. Andy Pruit has contributed a valuable resource for cyclists and health care professionals by creating a practical and useful text Andy Pruitt's Complete Medical Guide for Cyclists. It's easy to order online. For those with the time and inclination, I recommend it.

This list is just the beginning, but a good beginning. Those who attend the seminar will be given a more complete reference list from which to seek further reading…